Growing Radish: Some basic Facts


We use affiliate links to run our site. When you buy through links on our site, we may earn an affiliate commission, without any added cost to you. Learn more
Radish is one of the easiest crops to grow. This is ideal for beginners who are trying their hands at gardening.
A pH of 6 to 6.8 is ideal for growing radish. You can add other growing media with the soil to make it appropriate if the soil nearby is not up to that pH range.
A list of the growth media can be found here. In normal cases, fertilizers are not that necessary if you have put compost in the soil before planting the seeds. Avoid fresh manure or material which are rich in nitrogen.
Radish plants require direct sunlight at least 6 hours a day. Plant your plant accordingly. Put the seed in the soil at ½ inch depth and cover it with soil. The spacing between the plant should not less than 2 inches.
Once the seedlings have grown about 2 inches in height thin them up to 3 inches apart. Lack of thinning can lead to inedible and shriveled roots.
Keep the soil moist by watering regularly. If s the soil is very dry it can result in radishes with a very pungent flavor, whereas too much water can make the roots rot. If want to know more about watering check out my earlier blog.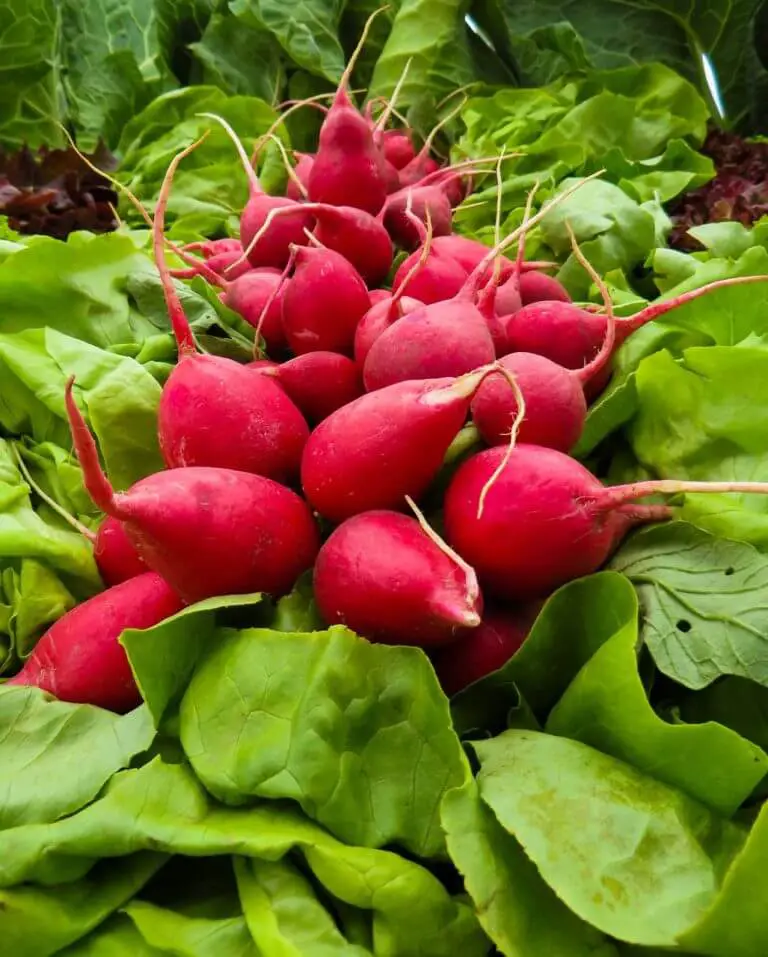 Radish plants are not very much prone to diseases, on the contrary, it is much more beneficial to other crops if you are thinking about companion planting. Planting radish along with cucumber or squash can reduce the beetle which affects cucumber or squash.
It also attracts leaf bugs away from spinach. Sometimes there is some larva that attacks the radish roots. Crop rotation can resolve this problem. You can also add a good amount of wood ash to prevent these problems.
The best part of a radish as far as the beginners are concerned is that it matures very quickly. You can harvest your radishes with 3 to 4 weeks depending on the species.
In case you are not sure of its size, pull it out from the soil in case you find the radish is still immature, you can always replant it. It is always better to pull out a little immature radish than to take out over-matured. Oversize radishes can taste woody and unpleasant to the tongue.
The storage of this is similar to that of carrots. You need to cut off the leaves to eliminate any chance of further growth. Store them in a refrigerator. You can use them for one or two weeks.
Radish is not very much known more their nutritional value, rather they are famous for their tasty addition to salads.
Want more information on Here is a wonderful book vegetable growing The Vegetable Gardener's Bible
What do you think about this article? Share your thoughts.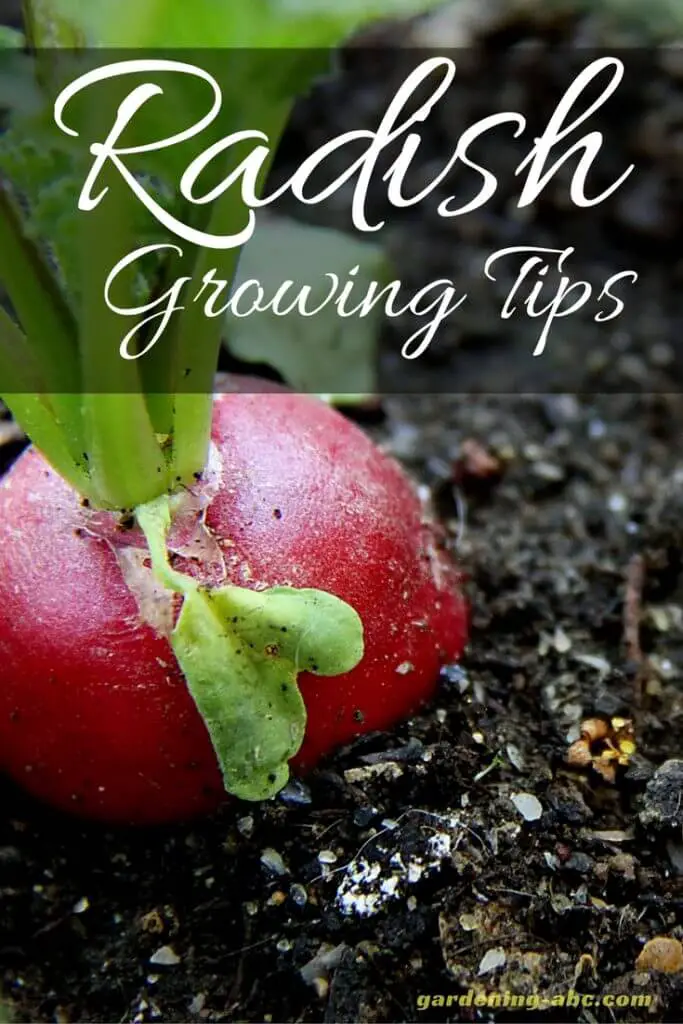 Amazon and the Amazon logo are trademarks of Amazon.com, Inc, or its affiliates.