Growing ginger at home is the cheapest way to make sure you never run out of this wonderful medicinal plant. Homegrown ginger not only tastes better it also is free from harmful chemicals that are so dominant in commercial ginger.
Before starting our discussion about How to grow ginger plants First we need to understand the basics. Not all ginger variety are edible. Many of the ginger varieties are used as ornamental plants(ginger flowers). If you are planning to grow ginger for eating purposes the best-known species is Zingiber officinale.
When we talk about the edible part of ginger, we generally refer to ginger root. But it is the rhizomes (modified stem) that we eat. The ginger rhizome is aromatic, pungent, and are spicy. And are often referred to as ginger roots.
It is one of the plants which need very less amount of caring and maintenance. You just need to know the basics of growing ginger.
How to grow Ginger?
Ginger is a tropical plant. It grows well in humid climates. So if you live in a warm climate you shouldn't have any problem growing ginger. Now, if your climate is a dry one, a bit of spraying will definitely help the plant.
Ginger is actually pretty easy to grow. You grow ginger indoor, in your backward or even in raised beds.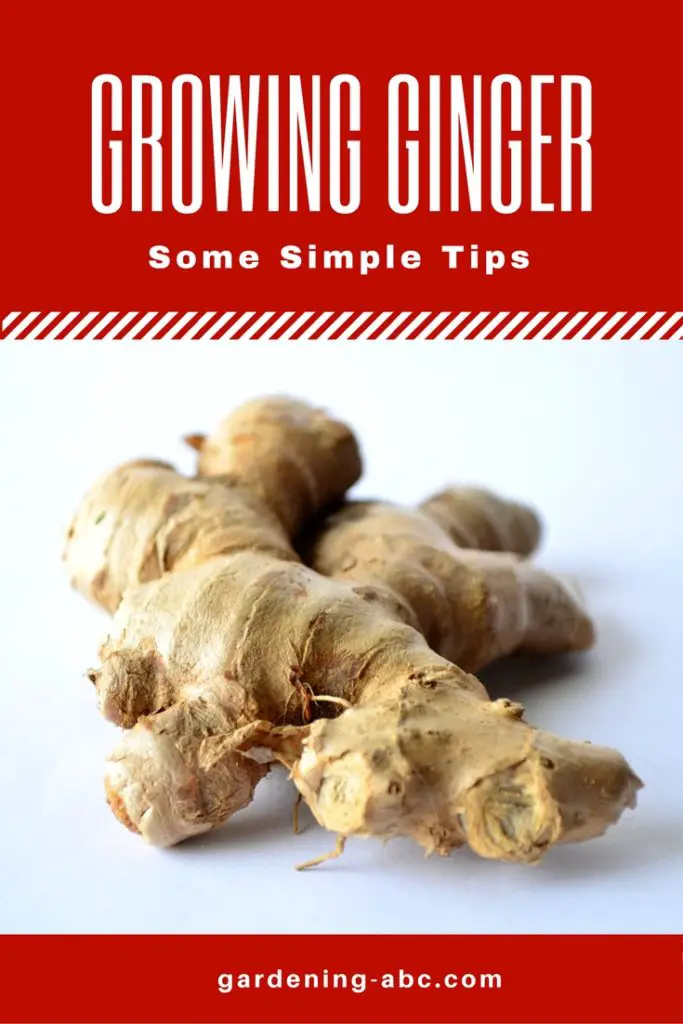 Ideal site selection for a ginger plant:
Ginger loves sunlight. So make sure the place you are growing ginger receives enough sunlight. If you are growing ginger indoor you have to arrange some kind of artificial light to fulfill their needs. As mentioned in my article Sun or No-Sun, Sunlight is very important for this type of plants.
The Ideal soil for growing Ginger root:
Ginger prefers slightly acidic soil (pH level 6.1 to 6.5). If you find your soil pH is not up to that level you can amend the soil accordingly.
Use loose loamy soil to grow ginger. Add a good amount of compost with the soil before planting ginger. You can also use a good quality potting soil and mix it with compost.
How to plant Ginger root:
Always try to grow the plant from the organic ginger. A very good source for this is getting a fresh ginger root from a neighbor who is also growing ginger.
If you want to grow ginger that is bought from a local grocery store, soak it in water overnight. This is because store-bought ginger is treated with growth retardant (in most cases). Soaking them in water will dissolve the chemicals.
A ginger root (rhizome) have small eyes. When the eyes turn green in color that is probably the best time to plant them. Each eye will give rise to a single ginger plant.
Cut the rhizome in parts(1-1.5 inch) without damaging the eyes. Set these pieces of ginger aside till they form a callus.
While planting always put the eye side (the buds) upwards and just below the soil. Then cover it with soil.
A ginger plant can grow 3-4 feet tall. While planting keep that in mind so you can give enough space between two plants.
Ginger needs humid climates. For drier places, a bit of spraying will benefit the plant.
Click To Tweet
Watering A Ginger Plant:
Water is also a crucial factor in growing ginger. Make sure the soil is moist while the active growing season of ginger is going on.
Use mulch to make the better use of the soil moisture. Mulch prevents water from evaporation. Adding different soilless media with the soil can also increase the water retention of the soil. Also, try not to over-water. It will also drain out the nutrients from the soil.
How to Fertilize the ginger plant:
Ginger is not a voracious eater. So, if you have added enough compost before planting ginger you don't need to add much.
In case you leave in a place where the rain is plenty and your soil gets drenched many times, chances are your soil nutrition also fades away with the water. Here you need to add nutrients like seaweed, fish extractions or other organic manure from outside.
Hilling of ginger plants:
In approximately 4 to 6 weeks after planting, check the base of the ginger shoots. Once you find a bright pink substance at the base of the stem, cover the base with soil. This is also called hilling of ginger plants.
Repeat the process every 2 to 4 weeks.
Harvesting Ginger Roots:
Ginger plant generally takes 8 months or more to mature. Once you see some drying leaves your ginger is probably matured and it is time for harvesting. Many people pull out ginger earlier than this but the mature ginger always tastes better.
Hawaiian Red Ginger Starter Plant
Buy Herbal Sampler: 20-herb Starter Set
While harvesting, look out for rhizomes with buds in it, these are easier to use for replanting.
Ginger flowers can be exceptionally fragrant, you can use them in a bouquet.
Click To Tweet
Ginger Flower: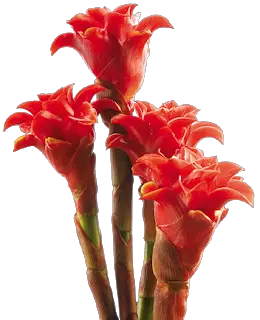 Some varieties of Ginger flowers are exceptionally fragrant. So if you find flowers you can definitely snip them and use it in other decorative formats (like making a bouquet).
Do not worry this will not harm the health of the plant. Flowering needs at least two years. So if you are thinking about flowers you have to harvest very carefully and should only extract a few from here and there.
Ginger is a very good companion plant. You can club ginger with other plants for pest control purposes. Plants from the legume family, cilantro, peppers etc do very well with ginger.
You can find more options in different combinations in my earlier article titled Companion Planting: A basic Know-how.
Are you also growing Ginger? Share your experiences with us.
Articles Related To Growing Ginger: