We use affiliate links to run our site. When you buy through links on our site, we may earn an affiliate commission, without any added cost to you. Learn more
What is Manure?
Manure is a combination of digested, partially digested, and undigested remains of the food that an animal eats, along with a broad mix of microorganisms.
To put it simply, Manure is the dung (feces) and urine, mostly of farm animals, with or without other materials.
Why Use Manure For Garden?
Gardeners use manures because they add nutrients and organic matters to the soil. Nutrients in manure do an excellent job of fulfilling the nutritional needs of the plants and help them grow.
Animal manures are a great source of nutrients like Nitrogen and Phosphorus. We all know how important organic materials are for our soil. They build the soil structure an important part of maintaining proper drainage, water, and air penetration and holding water into the soil.
Nowadays, animal manure is gaining popularity over synthetic fertilizers in the agricultural field. And if you know the basic concept of organic gardening you will definitely like to choose manure over any chemical fertilizer.
Plant Manure vs Animal Manure:
When we use the word "manure" we generally mean animal manure. This is different from plant manure or green manure.
Plant Manure:
Plant manure is also called the green manure. Here you plant cover crops and then turned under specifically to fertilize the soil.
Animal Manure:
In the case of animal manure, it is the dung (feces) and urine, mostly of farm animals. Here are some of the most common forms of animal manure.
Best Manure For Garden: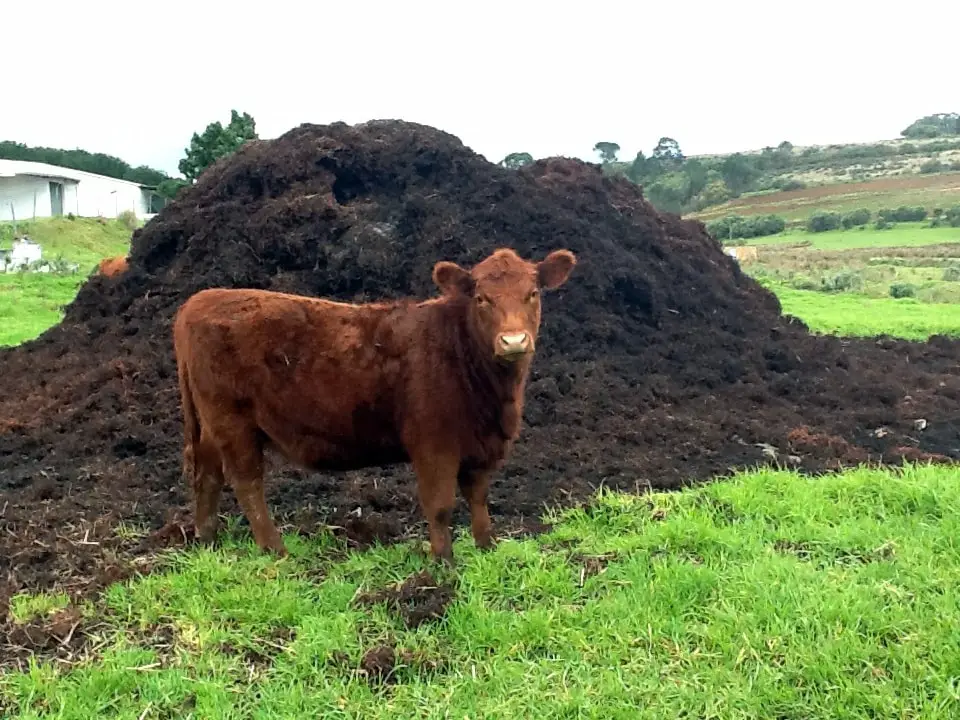 Most of the manure is generally a good source of Nitrogen Phosphorous and Potassium (NPK) some variation happens due to their food habits. Here are some of the most common manure:
Chicken Manure:
They are rich in nitrogen and ammonia. They can be too hot to handle for plants if applied directly.
Goat or Sheep Manure:
These manures are drier, less odorous and easy to apply.
Cow or Horse Manure:
They contain a wide range of materials but a little difficult to apply
Dog, Cat or Pig Manure:
Most of the time they are infested with pathogens so best is to avoid them.
it is very rich in nutrients but often expensive in comparison to others.
Physical Properties of Animal Manure:
Fresh manure is usually moist and has a mild, strong or unpleasant odor depending on the animal. Whereas composted manure is completely different in nature and has hardly any resemblance to the original one.
Nutrient Contents Of The Animal Manure:
The nutrient composition of animal manure is variable. depending on the following factors:
animal species,
quality of feed consumed,
The moisture content of the manure, and
How the manure is handled and stored.
Generally, manure is very cheap than other forms of fertilizers for comparable amounts of nutrients. Drier the manure, chances are it has a greater concentration of nutrients than wet ones.
During storage manure can lose from 15 to 60% nitrogen, to prevent this you should cover it during storage.
Roughly half of the nitrogen in manure will be available to plants in the first year after application and the other half will be released slowly over time as more complex compounds are decomposed.
How To Use The Manure For Garden?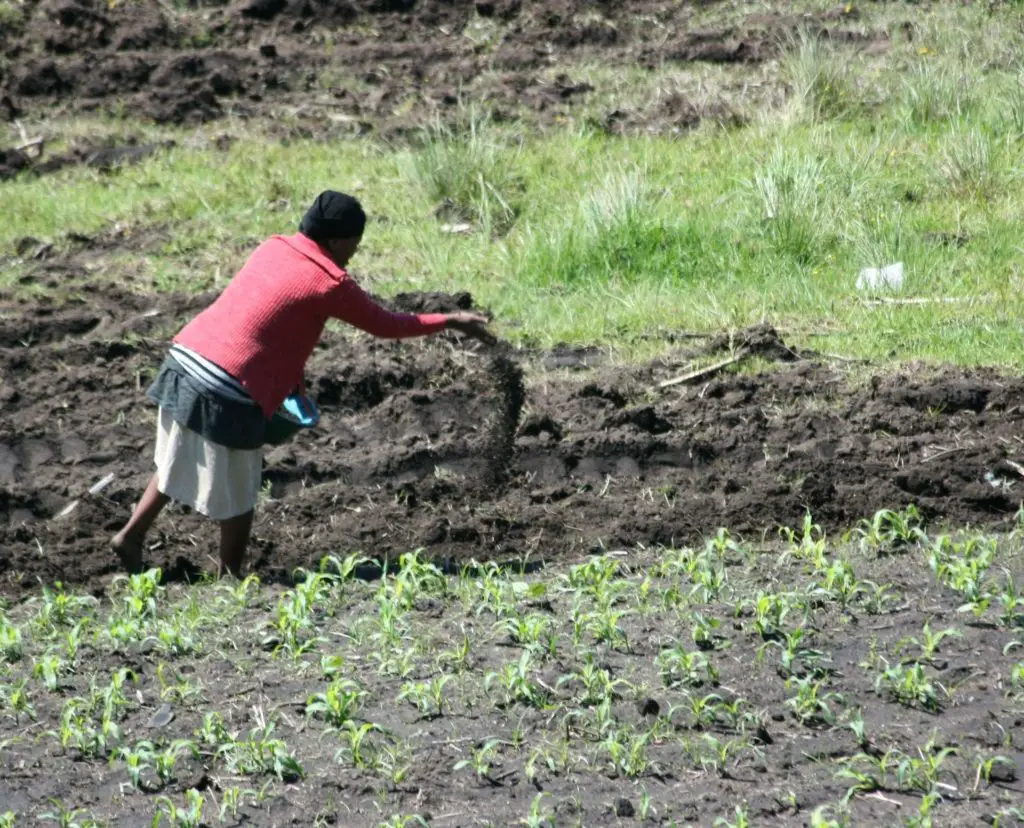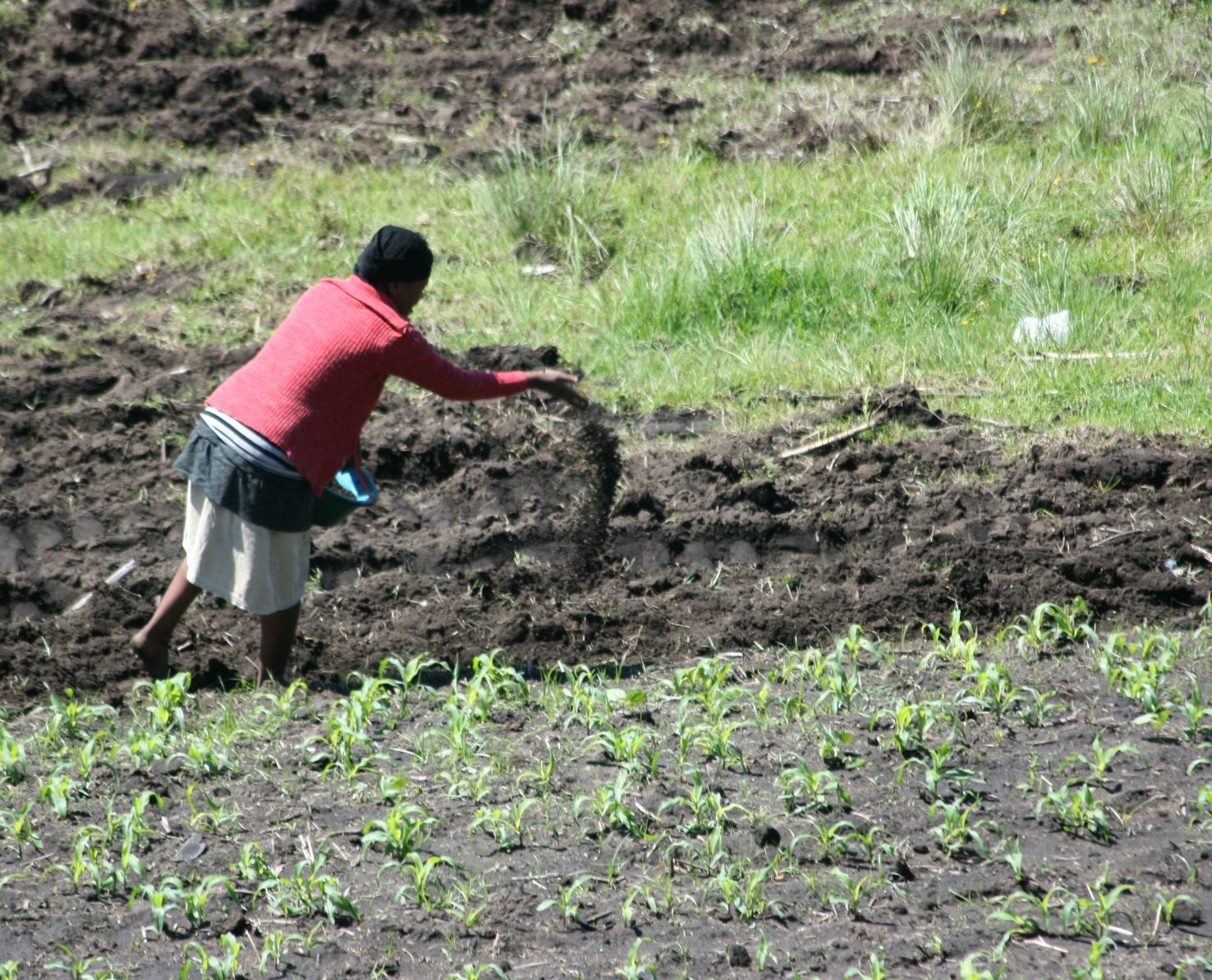 The best way to use the manure is to get it composted. Manures generally have a high ratio of nitrogen compared to other composting ingredients.
And so it needed to be composted with some dry leaves etc which have a higher ratio of carbon material. You should maintain the proper C:N ratio for the compost to work well.
Use two different bins one for the mixing the manure with dry leaves etc. and the second one is for the decomposed one.
First, mix the manure with dry leaves etc and keep it for one month or so for decomposition.
Keep adding water from time to time for providing moisture. It will heat up and can reach up to a temperature of 130 degrees.
Once you realize the temperature has been settled down it is time for the compost to be shifted to the second bin.
Some manure will take more than that. Spread the composted manure over the garden 1/2 inch thick. Add more in case the soil is very poor in quality with little or no organic matter.
Using Cover Crops:
Most of the time the nutrient contents of the manure gets lost in the fall. The best way to prevent this is by growing cover crops.
Cover crops will take the available nitrogen and store in them once they decompose you will get the nutrients back.
The nitrogen release rate of manures varies according to the species. If you are using poultry manure or liquid manure, nitrogen release rate would be far higher.
This is because these manures have a higher nitrogen-to-carbon ratio. As we discussed in earlier an increase nitrogen ratio means higher microbial activity.
Unlike nitrogen, phosphorus is not readily lost from manure, and it remains longer in the soil.
Things You Need To Remember While Using Manure for Garden:
Using raw manure is not advisable but if you still want to use it, apply it 60 days before planting any vegetable. This gives time for the breakdown of pathogens. Plant any cover crop in between and let the manure mature.
Don't use manure around plants during the active growing season.
Use mulch to cover the manure so your edibles don't come in contact with the soil. You can use straw or dry leaves for this purpose.
Don't add an excessive amount of water to the manure. If you are doing it during the rainy season, cover the bin with plastic.
Remove any rotten roots that you find. Buy healthy transplants that have a strong root system.
Use gloves throughout the entire process while handling manure.
Wash your hands properly after finishing the work.
Recommended Readings:
Like the post? Don't Forget to PIN IT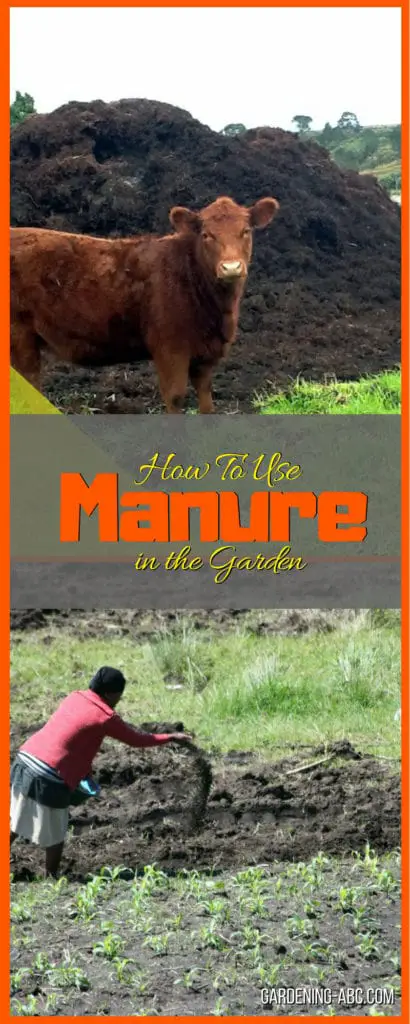 Amazon and the Amazon logo are trademarks of Amazon.com, Inc, or its affiliates.