We use affiliate links to run our site. When you buy through links on our site, we may earn an affiliate commission, without any added cost to you. Learn more
How much does landscaping a yard cost? $10,000? $20,000? This is probably one of the most asked questions among beginner landscapers. So in this post, I want to give a broad outline of landscaping for beginners and ways to reduce the overall cost. 
landscaping won't cost you a lot of money if you do it yourself. Now, if you're new to landscaping and gardening, you may be intimidated at the thought of installing a landscape by yourself.
It can seem like you need years of experience and even a master's in botany to pull it off. But that's not true. You can make your front yard look great without having to spend a lot of money.
Landscaping may seem hard if you don't know what steps to take at first. This is why I created this post to give you some important tips on creating your first landscape. 
Although this post is meant for beginners, there is something to learn for everyone.
So, let's get started…
The Front Yard And The Backyard Landscaping:
The Front yard is the first thing that people see when they start to walk up to your house. The front yard is usually filled with grass that is cut short and some flowers, bushes, and trees. It's best to keep this area in good shape so people will think that you take care of the whole house.
The backyard is where you can plant more things because it's farther away from the front of the house. Some plants that you can use are trees, shrubs, flowers, vegetables, and fruits.
It's also a good idea to have a nice path for walking through the middle of the grass and maybe a bench or two if you have room for them. This is where you can really show off your gardening skills because you can make it look really nice.
Landscaping makes your home more beautiful, and it also increases the value of your property. Some projects are simple and inexpensive, such as planting flowers or building a raised bed for a vegetable garden. Others are more costly and advanced, like installing a walkway or outdoor lighting.
How To Set Up A Landscaping Project Step-By-Step:
Here are the steps for creating your first landscaping project.
1. Find Out The Soil:
The type of soil you have in your landscape can determine whether or not plants will survive or thrive in your garden.
Sandy, clay, and silt all have their pros and cons. So finding out what type of soil you have before planting is crucial. 
Do a soil test first, before you do anything.
2. Planning For A landscaping Project: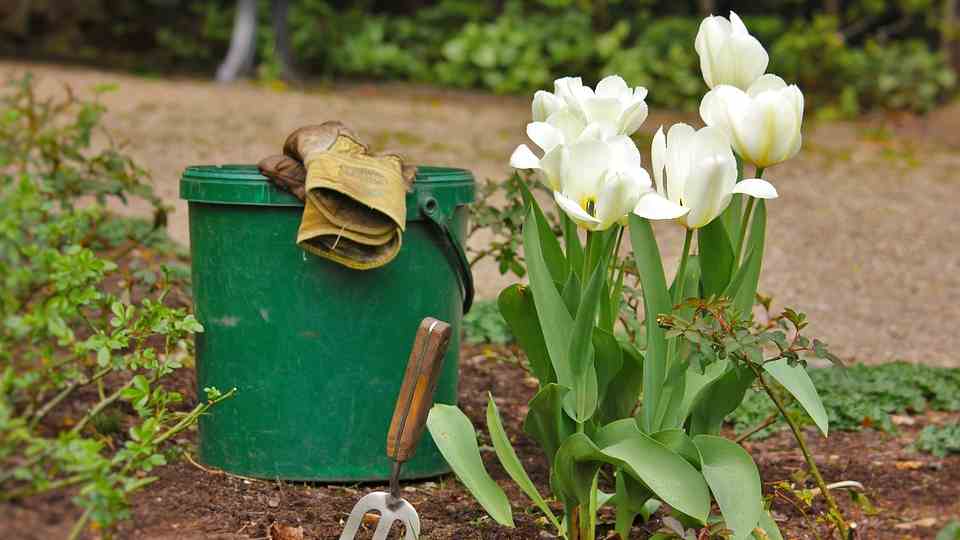 For a landscaping project, planning is the key. You need to plan in advance. Consider your needs and customize accordingly.
Beauty and functionality are generally the main reason people do landscaping. Do you want to grow vegetables or will it be a strictly flowery thing? Make a rough sketch of the things you have planned, like how you want the space to be utilized.
First, select the area which you want to use for landscaping. Plan your lawn, Fence, and Vegetable growing area in advance. 
3. Find A Focal Point:
Having an idea about the focal point of your landscaping is the first step in creating a fantastic outdoor space. The focal point can be any number of things from a fountain, statue, or featured tree. 
You want to make sure that the focal point draws attention and helps you create a visual flow throughout the rest of your yard.
Your focal point should always be centered, so start by placing it where your eye will naturally focus. From there, slowly add other elements around it such as statues or other ornamental pieces and plants. 
The scale of these items should either be smaller than the original focal point or larger.
4. Weeding:
Now the next thing you want to do is weeding. You can use various weed control techniques which we have discussed earlier.  
Next, separate the different areas and mark the edges. Though it may sound cumbersome, it is also the step when you can use your creativity and can make different patterns.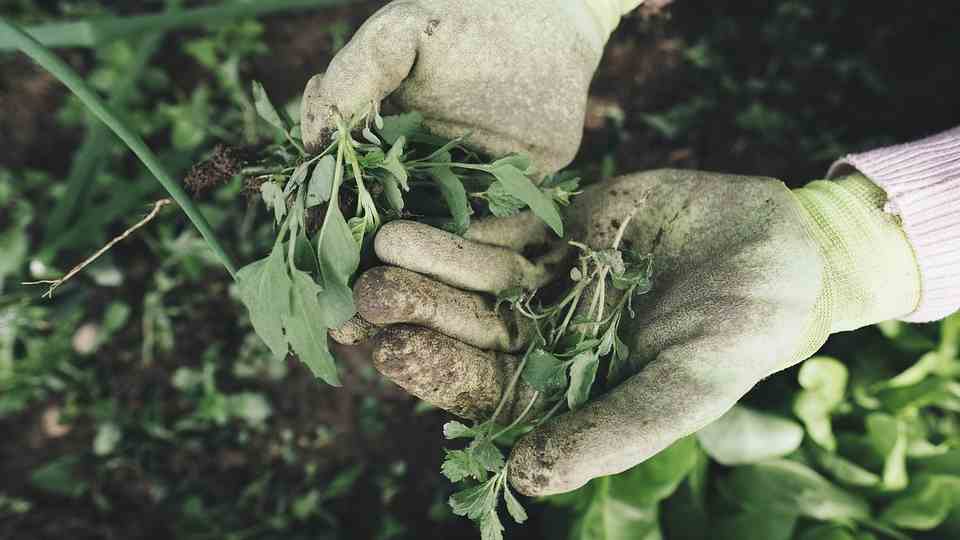 5. Planting:
After weeding is done your area is ready for planting. Which type of plants should you choose? Well, It is always better to start with perennials. It will be much of a permanent design with a little bit of tuning from time to time.
A list of perennials will help you decide on the plants. Generally, plants like shrubs do well in landscaping. Wildflowers can be a great inclusion in your landscaping project. They are colorful, vibrant, and also inexpensive.
Add A Few Annuals:
To avoid getting monotonous add a few seasonal plants that will add different flavors in different seasons and also keep you interested in the process. If you are adding annuals to your design, remember the seasonality before choosing the plants. 
Need For Proper Spacing:
Don't plant too tightly. At first, it might look lush and green but as time goes on some of the plants will grow faster and will look clumsy.
How to Do Your Own Landscaping Without Hiring A Professional
6. Support Your Plants:
Also, not every plant is self-supportive you might need to provide support in the form of a cage or sticks. Start small. Landscaping is a continuous process you can keep adding your ideas and see how it goes. 
7. Use Compost:
Many people don't realize this, but composting is actually one of the basics of landscaping for beginners. By mixing plant material with soil, you can create compost that will help nourish your plants and flowers. 
8. Use Mulch:
Mulching is a good way to improve your landscaping. Mulch can be made from various materials: granite, bark, shell, and many others. The prices of mulches vary according to the material used.
Mulching is also a great way to save money and time by not having to water your plants by hand. It is important that when you use mulching you use it in moderation because mulching can be harmful to plants if used too much.
Bulking up the soil with too much mulch will cause the plant roots to rot, which will kill the plant eventually.
9. Add Some Creativity:
It is not only about growing grass or trees adds some creativity by adding extra elements such as wooden or metal structures that suit the surroundings. 
It is all about creating your unique signature. You can always take advice from professionals in case things go a little out of hand.
Useful Tips For Starting A Landscape:
Here are some important tips for creating a landscape. Wherever you fall on the landscaping spectrum, these tips can help you get started:
Determine Landscape Needs and Wants:
It's important to remember when landscaping that it's not just about putting plants in your yard. Lighting, pathways, seating, and other features are also part of an overall landscape plan. 
Start by determining what you want your finished product to look like. Keep in mind that not all products are created equal, so make sure you research your options before making a purchase.
Trees and shrubs provide shade for your yard, add curiosity to your landscape and create year-round interest by changing colors during the fall and winter months.
Start Small:
If you're just starting out with landscaping, don't bite off more than you can chew. Make a few improvements in one season, and then add more in the next season. 
Plan Ahead:
It's very important to have a plan in place before you start planting. You should know what your budget is and what plants you want to use before you begin digging holes or spending money on new plants.
Research Your Plants and Flowers:
You should look into the amount of sunlight that each plant needs, as well as how much water it requires. Then, you should make sure that your garden can support the plants that you choose to put there.
Not all plants thrive in all climates or locations. Some plants will grow better in direct sunlight while others will prefer partial shade. Keep your yard's unique climate and terrain in mind when choosing plants for your landscape design.
Study sun and wind patterns in your area. It is critical for your success. Most of the plants you planned might require more than six hours of direct sunlight (Know more about the impact of sunlight in gardening) so plan accordingly.
Trying to find great deals on plants and shrubs comes with its own set of challenges. However, with a little bit of research, you can get a lot more for your money.
Look For Some Low Or No Maintenance Plants:
Some plants are very hardy and require little care, some plants require more work and others still require more effort than most homeowners are willing to give them. 
Now, not everyone is blessed with a green thumb, so the wisest thing would be to choose plants that have either low or no maintenance at all.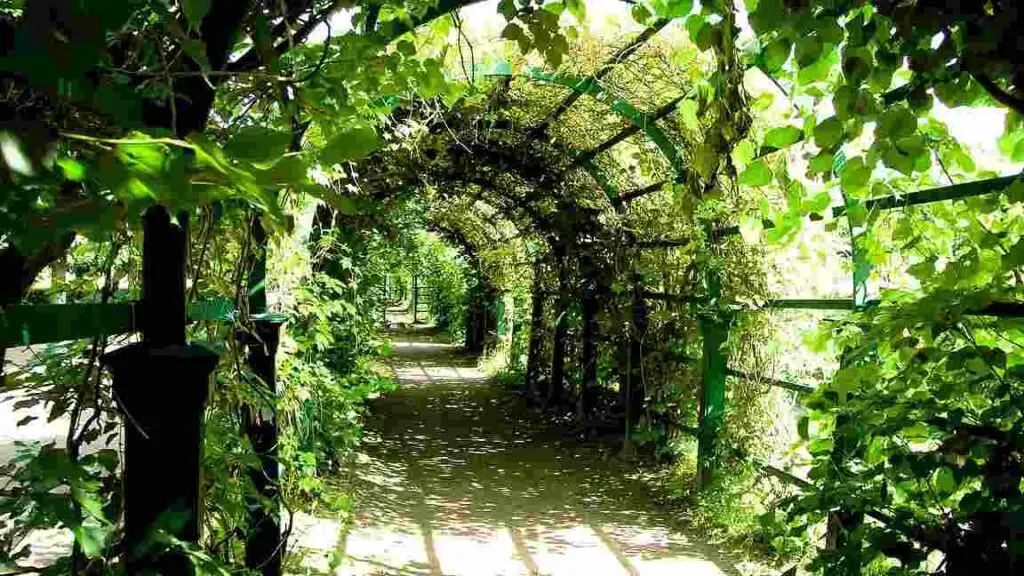 Create A Budget For Your Landscaping Project:
When planning a budget for your landscaping project, make sure that you take into account any expenses that may come up along the way, such as tools and soil amendments needed for plant care or unexpected problems with your yard (such as drainage problems).
Choose A Design For Your Yard That Suits Your Needs And Lifestyle:
It's important to plan your landscaping around how much time you have to spend maintaining it.
Hire Cheap Help When You Need It:
Many people hire professional landscapers. Their estimates can be expensive, however. But if you hire cheap help whenever you need it, you'll be able to create a nice landscape that looks well-planned and beautiful without investing too much money.
I want to mention here  Helen Whitfield's Ideas 4 Landscaping. It is one of the best resources for landscaping ideas available over the internet and will be one of the cheapest ways to get help for your landscaping project.
Sit Down and Enjoy Your Landscape:
Once you've gotten yourself a nice-looking yard, sit down and enjoy the fruits (or vegetables) of your labor! You've earned rest from all of your hard work, so sit back and relax with a cold drink on the patio or lawn chair of your choice.
Conclusion:
You can have the yard of your dreams without spending too much. Remember to start small, start simple, step by step and you'll be landscaping on a budget in no time!   
Do you have any suggestions? Please feel free to share with us.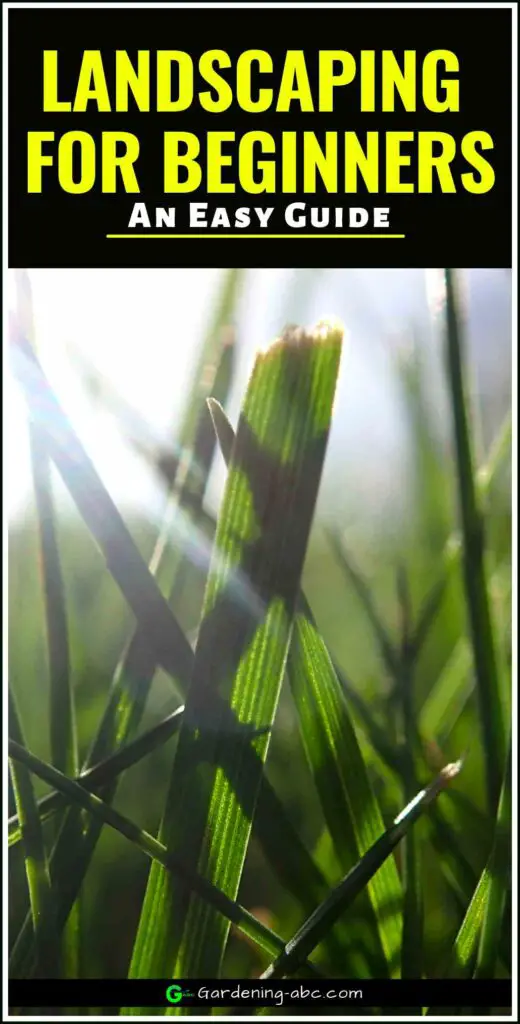 Amazon and the Amazon logo are trademarks of Amazon.com, Inc, or its affiliates.