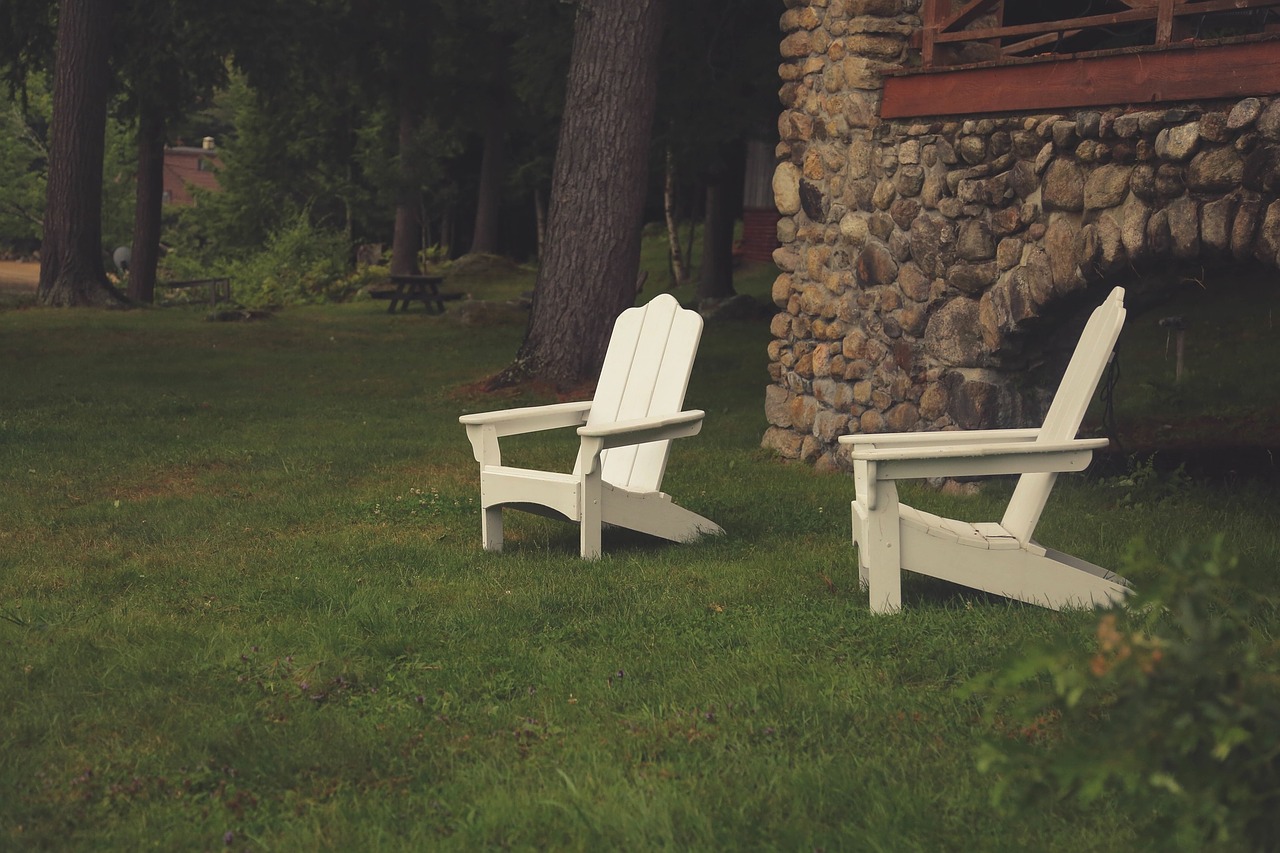 We use affiliate links to run our site. When you buy through links on our site, we may earn an affiliate commission, without any added cost to you. Learn more
The most important thing in your backyard landscape is the well-being of you and your family. Among the various reasons people use for building a backyard landscape, the most popular one is to change the look and feel of their home.
The most important thing in your backyard landscape is the well-being of you and your family. Among the various reasons people use for building a backyard landscape, the most popular one is to change the look and feel of their home.
Landscaping is a wonderful way to add peace to your life whether you have a big family or you live alone. A beautiful landscape is like a sanctuary, which is everyone's dream.
Related reads: How to attract wildlife in your landscape
Why Do Backyard Landscaping:
There are four main reasons why your backyard landscape is valuable to you.
An attractive landscape adds beauty or is pleasing to your senses. You can easily increase the aesthetic value of your house by using your creativity. The aroma of flowers, the smell of a freshly mowed lawn, the sound of birds, or the breeze rustling the leaves can really soothe your mind.
A backyard landscape also increases the economical value of your property by as much as 15% or more. The landscape not only increases the beauty of your house but can also reduce some energy bills as it buffers seasonal temperature fluctuation.
By designing a landscape creatively you can easily increase the functionality of your backyard. Well placed trees, shrubs or construction features can carve out a place for kids to play, pool or deck. By creating a sun shadow mixture in your backyard you can make the place useful for both summer and winter.
A backyard landscape also helps the environment. It acts as a barrier against the glare of the sun and bustling winds. It also uses water more efficiently and can prevent soil erosion. By providing a habitat you can also attract various wildlife to your garden.
Principles of Landscape Design:
A landscape design is based on some basic principles. If you want to start your backyard landscape you must know these simple rules to make your work easier. Here are some of the basic principles of landscaping:
Your Landscape Should Look Like A Unit:
This principle simply says your landscape should follow a particular design and different parts of the landscape should relate to each other. Follow a single theme using color, texture, or forms during planting. Unity does not mean you have to use only one type of plant but one should clearly identify the theme of your backyard landscape when he/she looks at the landscape as a whole.
The Landscape Design Should Be Simple:
Keep your design simple. But it is easier said than done. Don't put too many colors, textures, or forms in your backyard. Limit the range of plants you want to grow in the backyard.
Your Landscape Should Have Variety:
Now, this might sound contradictory to the earlier principle but it is not. If the landscape is oversimplified it won't do any good. Sprinkle some variety to attract interest. But the variety should not disturb the overall theme of the landscape but should add a bit of variation.
There Should Be A Proper Balance in The Landscape:
the balance is mostly visual balance. It can be both symmetrical or asymmetrical. A symmetrical landscape, where one side of an area looks just like another gives a sense of stability and also looks very formal. An asymmetrical landscape is more dynamic and represents continuous movement.
Any Change Should Follow A Sequence:
If you want to change the form, color, texture or size of your landscape change it gradually. Sudden changes break the flow of the landscape. Your changes should always soothe the eyes.
Use a Proper Scale for Your Landscape:
Scale means how plants, objects, other structures relate to each other. For a good looking backyard landscape the scale is very important. Small scale suggests a desire to care for the smaller objects; dwarf plants, such as miniature roses, whereas a large scale may cause a humbling of the observer.
Read more on Landscaping: 

Can I Landscape myself?
Backyard Landscaping isn't a very hard job. You can do it on your own or you can hire a professional to do your job. Another option would be to start a crash course on landscaping or try out different online resources which can be pretty cheap.
Should I Get Professional Landscaping?
If you don't have much experience I suggest you start with a help of a professional. In most cases, people screw up big time and end up paying much more.
Most people don't have the knowledge about the plants and their growing conditions. What to grow, where to grow, and how to grow can be overwhelming when you don't have any prior knowledge about gardening.
Knowledge about the local environment, local laws, and finding out desired native plants is not very easy for any beginner.
Opting to go for a professional landscaper can save you a lot of time and energy. It will save you months if not years to get your yard to look the way that you want it to be.
A professional landscaping company can help you understand what is possible within your budget. They can show you different variants of the same product and help you decide on what suits you best. They can also give you the overall cost of the project before starting the project.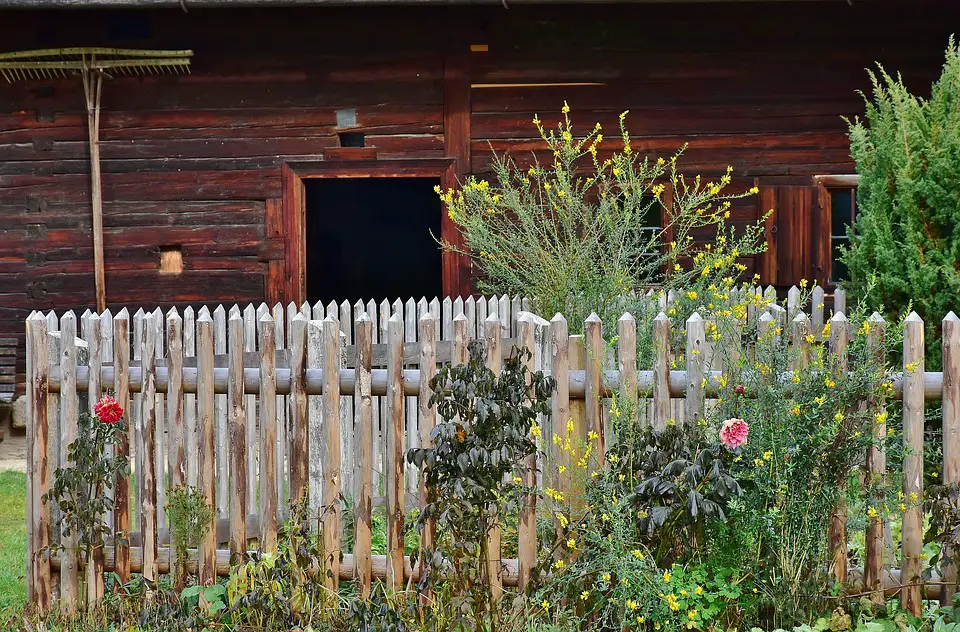 Is DIY Landscaping Worth It?
If you know what kind of landscaping you are planning, then you can definitely choose to do it yourself. It's definitely worth it. DIY or Do It Yourself landscaping has 3 inherent benefits.
Budget Friendly:
It saves a lot of money in the long run. Initially, you may have to purchase your own tools, but you won't be paying for any service for doing the landscaping. So DIY landscaping is a budget-friendly solution.
Handle Problems Quickly:
You can make quick and timely decisions when you choose to do your own landscaping. When you see that a plant isn't doing well, or that aphids are eating your favorite flower, you need to make quick decisions to solve the problem, you can't actually wait for the landscaping company to come, inspect and then suggest some well thought out plan.
Natural Exercise:
If you are a gardener, and getting out into the soil, and working under the sun excites you then it is very satisfying about doing your own landscaping work. You can involve your family and kids and everyone will have a great time doing the landscaping right from the scratch. Gardening has many benefits that people always overlook.
If you are pretty determined to do it yourself here is one online resource which I want to mention. It is an online landscape resource by Helen Whitefield called Ideas 4 Landscaping. This will guide you through more than 7000 photographs, and step-by-step videos of practical landscaping.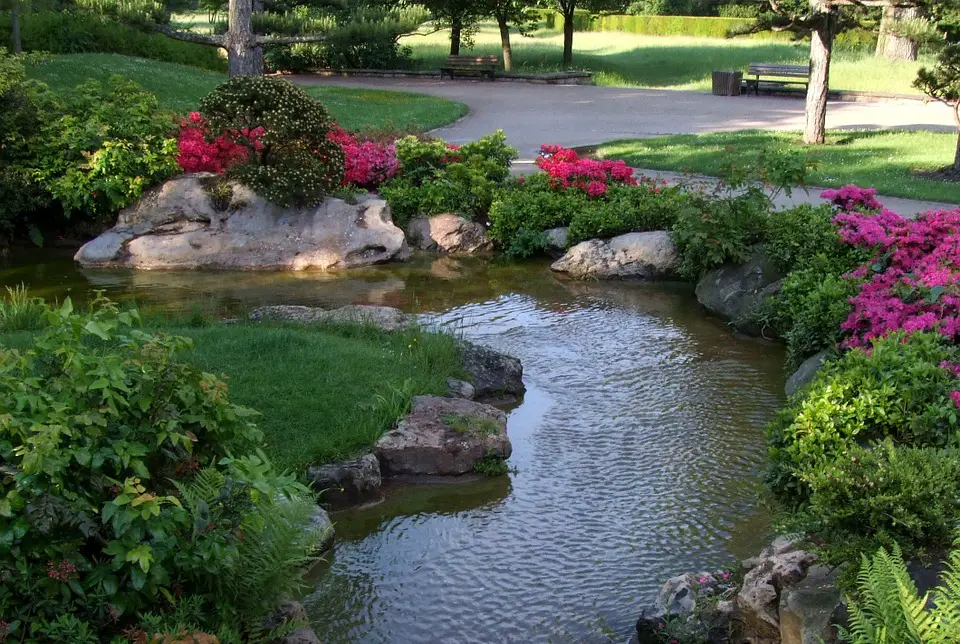 Do the simple and straightforward process by yourself; leave the complex ones like irrigation, etc. to the professionals. Many things can be over the head especially for a beginner.
The best way is to do the part you are comfortable doing yourself. With time you will be able to do most of your things by yourself.
Read books from public libraries or buy from online resources like Amazon, Watch videos of people doing landscaping.
Enjoy the whole process. As I told you earlier, the best part of having a landscape is the peace of mind for you and your family.
Now, every gardener has a different level of experience and choices to make. So depending on your priorities both DIY landscaping as well as taking professional help in preparing your landscape, worth it.
How Much Should I Spend on Landscaping My Yard?
The cost of building a landscape depends on quite a few factors. Things such as the size of the land, the kind of landscape, local labor cost, kind of materials etc can increase or decrease your total cost. Working with a professional landscaping company can increase your cost quite a fold. So first focus on your needs, it will help you finalising the actual cost of the landscape.
The key to effective landscape design is understanding the local environment and selecting plants accordingly so they thrive in that environment. When a landscape design, is done properly it adds value to your property and enhances the quality of your life.
Amazon and the Amazon logo are trademarks of Amazon.com, Inc, or its affiliates.