We use affiliate links to run our site. When you buy through links on our site, we may earn an affiliate commission, without any added cost to you. Learn more
Growing bitter melons at home can be incredibly frustrating trying to get everything just right with the soil, climate and water can feel like a virtually impossible task! Planting seeds only to watch them shrivel and die or nurturing the sprouts until you've lost count of how long they've been in their planters…it doesn't have to be so difficult.
Bitter melon plants are vines that you can grow in your garden or on your terrace, even in a pot. The best part of growing bitter melons is that they don't need much attention. With a little effort, you can enjoy organic bitter melons harvested from your own garden for months.
This article is all about how to grow bitter melons. Below are some of the important facts that we want to share with you about growing Bitter melons:
How To Grow Bitter Melons
Bitter melons are also called bitter gourds. It is a popular vegetable. Bitter melons are called "bitter melons" because of their bitter taste.
Many people found this very disgusting, whereas many around the world like this plant for its unique flavor. Bitter gourds are very healthy food especially if you have diabetes.
Ideal Soil for Growing Bitter Melons:
You can grow bitter melons in almost any type of soil from sandy loam to clay loam. But ideally, fertile, well-drained soil with a pH of 5.5 to 6.5 is best for this plant. While preparing your soil add a bit of compost; it will feed the plant.
Once the plant starts bearing flowers, add fertilizers to tackle its voracious appetite. Fertilizers such as bone meal, blood meal, or some fish emulsion are best for bitter melons.
Here is a detailed guide on fertilizing bitter melons, do check that out.
Ideal Environment For Growing Bitter Melons:
Bitter melons are native to humid weather conditions. The best growing temperature ranges from 70 to 80 degrees F.
As a fruit-bearing plant, bitter melons need at least 6 hours of direct sunlight. Lack of sunlight will reduce the optimum growth of the fruit.
How To Plant Bitter Melons: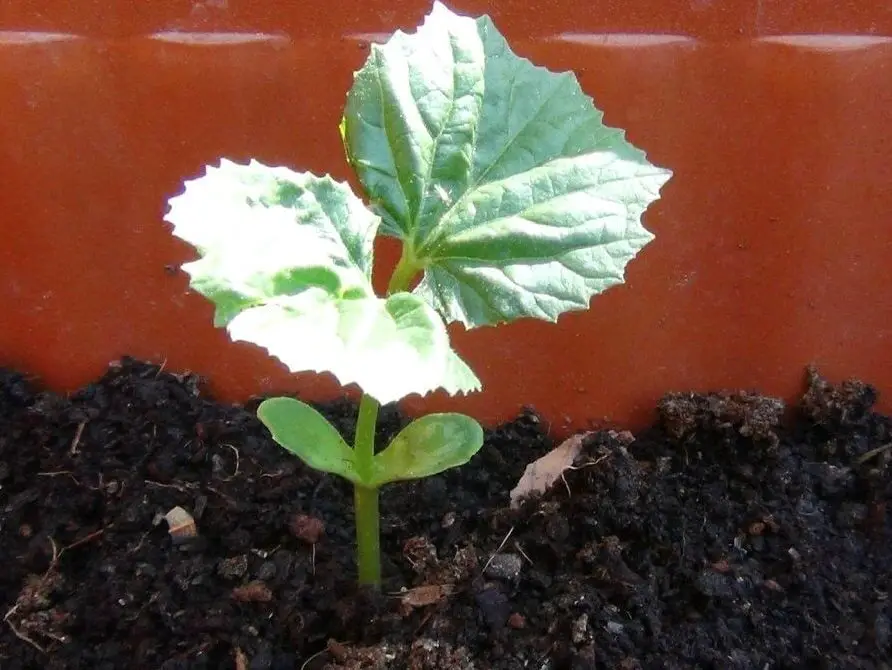 Bitter melons take around 10-15 days to germinate. But if you want to fasten the process, soak the seeds in water for 48 hours. Then crack open the seed cover with a pin without damaging the inner core of the seed.
Sow 1 or 2 seeds at 2 cm depth. You can also use trays to germinate them, but they generally don't transplant very well. Bitter melons are very fast-growing vines. So give them something to climb onto like a small horizontal trellis or a nylon net for the same. It is even better to plant them near the fence.
How To Water Bitter Melon Plants:
Bitter melons need lots of water, giving too little water can lead to wilting. Make sure that the soil remains consistently moist so that nutrients can be easily absorbed by the plant's roots.
Regularly water the plant and you will get flowering very soon (within 5-6 weeks). As a matter of fact, with some of the varieties, you can get mature fruits within 3 months of planting.
Taking Care of Your Bitter Melon Plants:
Do a little bit of pruning from time to time. This can be as simple as removing the growing tip of some lateral branches when needed. Doing so will stimulate the higher branches and will produce a higher yield.
Bitter melon fruits are very prone to rotting. To reduce this problem always use a trellis for growing bitters gourds. Trellis the vines. Hanging fruits are also easier for harvesting.
In case you are not using any trellis, cover the soil with a mulch of dry leaves. This will protect the fruits from getting moist.
How To Harvest Bitter Melons:
The bitter gourd is a member of the Cucurbita family and like all other members of the family, it has both male and female flowers. During flowering, it is the male one that blooms first, followed by the female ones.
The degree of bitterness varies as per the maturity of the fruit. Smaller and immature fruits are more bitter than mature ones. Harvest them when they are 4 to 6 inches long and are green.
Pick the fruit when they are still green and firm. Fruits that become spongy or yellow are over ripen.
Once you harvested enough fruits store them in a plastic bag inside a refrigerator. For more tips on storing vegetables use this link.
How To Use Bitter Melons:
You can use them as ornamental plants.
Medicines use Ripe fruits to cure diabetes.
They are good against leukemia.
They are an effective cure against ringworms and fungal infections.
Ornamental uses:
Bitter melons are also an increasingly popular ornamental plant for gardens and homes alike. Because of its stunning visual appeal, this unique vining plant is a great choice to add eye-catching texture to any landscape. Its glossy green foliage has a distinct crinkled appearance to the landscape.
When bitter melons are grown as ornamental plants they typically do not bear fruit. They can still be enjoyed through their aesthetic value alone; as the vines can grow up to 3 feet in length and feature vibrant yellow flowers during summertime.
This makes them ideal for trellises or fences – where they will provide a stunning contrast against other foliage.
Nutritional Value of Bitter Melons:
In recent years, scientists have discovered that bitter melon is packed with essential vitamins and minerals that can be beneficial to our overall health.
The fruits contain polypeptide-P, vegetable insulin that lowers blood sugar levels. It has twice the beta-carotene of broccoli, twice the potassium of bananas, and twice the calcium of spinach.
It also contains high fiber, phosphorous, and Vitamins C, B1, B2, and B3.
Leaves are a good source of calcium, iron, phosphorous, and vitamin B.
You can eat immature fruits, leaves, and young shoots in soups and curries. You can also stuff the fruit, steam it, or pickle it.
How to Reduce the Bitterness of Bitter Melons: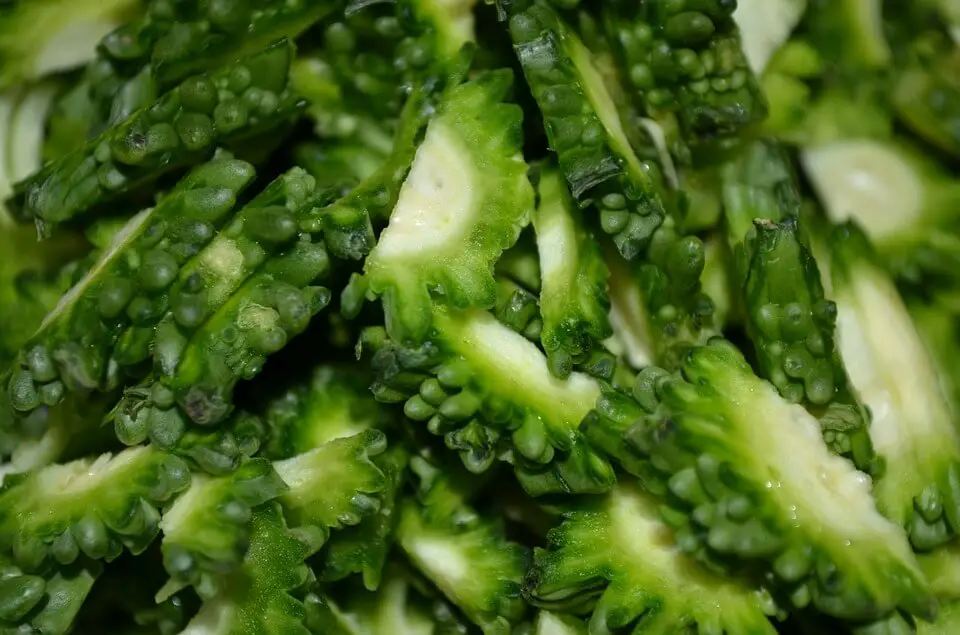 Bitter melons are unique and flavorful vegetables known for their intense bitterness. Although some people enjoy the sharp flavor, it can be overwhelming for others. Fortunately, there are some simple techniques to reduce the bitterness of bitter melons and make them more palatable.
So if you're looking for ways to reduce the bitterness of your bitter melon dish, try these 4 simple ways to tone down the intensity.
Discard the white core and seeds before cooking:
The white core and seeds of bitter melons contain a high concentration of cucurbitacins which are responsible for the bitter taste. Therefore, discarding the white core and seeds before cooking is an effective mitigation strategy to reduce the bitterness of bitter melons.
This way they can no longer contribute to the already present bitterness of the fruit.
Blanch in boiling water for 2-3 min.
The process of blanching bitter melons is a simple, yet effective method for reducing their intense bitterness.
Blanching involves briefly submerging the fruit in boiling water for 2-3 minutes; this allows for the leaching of certain compounds that contribute to the melon's pungent flavor.
Additionally, blanching increases the solubility of cell wall components, which further reduces bitterness.
Soak the fruit in salt water:
You can also soak them in a saline solution to reduce the bitterness of bitter melons. Soaking the fruit in salt water for an allotted period of time can reduce bitterness by leaching out compounds from the outermost layer of the melon.
Cook the melon with garlic or chili peppers:
In order to reduce the bitterness of bitter melons, you can also consider utilizing garlic or chili peppers. The introduction of garlic, in particular, has been shown to be effective in balancing out the acidic and pungent effects of melon. Similarly, chili peppers can effectively reduce some of the more astringent flavors that may be present in the fruit.
Conclusion:
In conclusion, growing bitter melons at home can be an enjoyable and rewarding experience. With the right soil, ample sunlight, and consistent watering, you can harvest your own bitter melons in just a few months.
As with any crop, be sure to plan ahead and have patience as you wait for your plants to mature. Additionally, keep an eye out for pests or diseases that may threaten your plants' health.
With these tips in mind, anyone can successfully grow their own delicious and nutritious bitter melons.
We hope you like the article. If you have any queries or suggestions please feel free to contact us. If you like the information please consider sharing it with others too.
Don't forget to PIN IT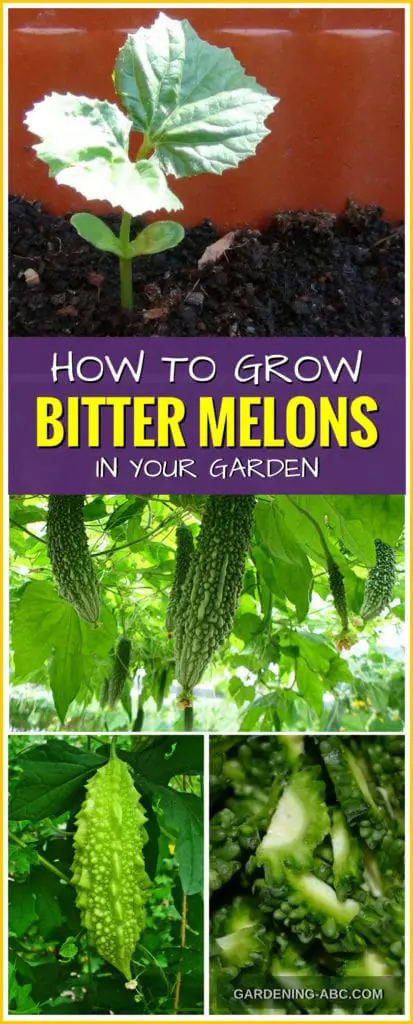 Amazon and the Amazon logo are trademarks of Amazon.com, Inc, or its affiliates.