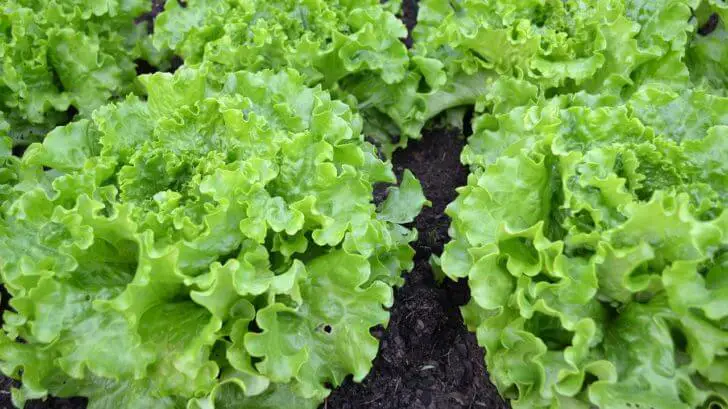 We use affiliate links to run our site. When you buy through links on our site, we may earn an affiliate commission, without any added cost to you. Learn more
Lettuce is a popular leafy vegetable that you can grow easily at home. They need very little maintenance and you can harvest lettuce within weeks.
We discussed growing spinach in our earlier article. Today, we will discuss its cousin Lettuce. It will focus on how to grow lettuce at home and some useful tips about growing lettuce.
So let's begin…
Types of Lettuce:
Here are four main types of lettuce that you can grow in your home garden:
Leaf Lettuce:
This is by far the most popular lettuce plant variety. Gardeners love this type. You can grow either with green or reddish leaves.
Butterhead Lettuce:
Butterhead lettuce has dark green leaves with loose-head. They are somewhat thicker than those of iceberg lettuce. They develop a light yellow, buttery appearance and hence the name "Butterheads".
If you are planning for succession plantings go with the small-headed varieties. Start indoors and you will have an even longer season.
Romaine Lettuce:
Romaine lettuce has very attractive leaves and forms upright heads. They are also very nutritious and are pretty easy to grow. Unfortunately, they are not very popular among gardeners.
Crisphead/ Iceberg Lettuce:
Iceberg lettuce or crisphead lettuce is famous for its crisp light green leaves and tightly compacted head.
This lettuce variety is quite sensitive to temperature. You have to give them a long, cool season, a slight increase in temperature and it starts bolting.
If you are planning to grow iceberg lettuce, select a slow-bolting variety, and start seed indoors in late winter or late summer. Then transplant them in early spring or fall.
You can also apply mulch to keep soil temperatures from fluctuating. It will also save your soil from dehydrating.
How To Grow Lettuce Plants
Lettuce is very easy to grow and probably the most favorite vegetable after tomatoes. You can also use containers to grow lettuce. As discussed in our earlier article, being a leafy vegetable, Lettuce grows pretty well in shade also.
The Ideal Soil For Growing Lettuce:
Like almost all other vegetables lettuce also prefers nutrient-enriched well-drained soil. A pH of 6 to 7 is ideal for lettuce. It is not a plant of the summers.
Too much heat will result in faster bolting and will make the lettuce leaves taste bitter. The ideal temperature ranges from 45 to 75 degrees F.
How To Plant Lettuce:
You can grow lettuce both from seeds and transplants.
Growing Lettuce From Seeds:
For growing lettuce directly from the seeds, sow the seeds only 1/4 inch deep into the soil.
Cover with soil and water.
How Much Space for Lettuce Seeds: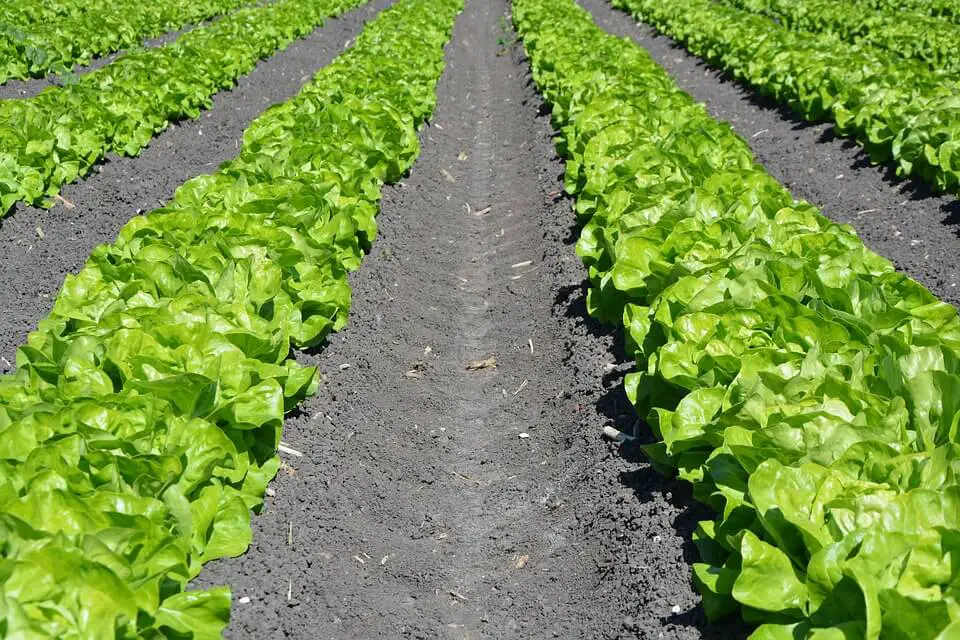 The space between the seeds varies according to the lettuce types.
For leaf lettuce, keep a gap of 8-10 inches between two seeds. If needed, thin the plants later.
Butterhead and Romaine lettuce also needs a gap of 8-10 inches between seeds.
Whereas, a Crisphead lettuce will need 12 inches gap between seeds.
Lettuce seeds don't germinate in the soil if the soil temperature is above 80 degrees F. So don't plant the seeds directly into the garden in summer.
If you must grow lettuce in warmer weather conditions, first grow seedlings indoors, and then transplant the seedlings into the garden. We discussed growing seedlings in detail here in this post, read that for more information.
Also, grow heat-tolerant varieties. You will also have to give the plant partial shade, once they develop some true leaves.
How To Do Succession Plantings With Lettuce:
If you are growing lettuce you can easily use succession planting methods, lettuce is ideal for this.
You will need one early variety lettuce, one heat-tolerant variety, and one as a fall crop.

Start with the early-variety lettuce. Sow seeds every 15 days.
You can use these techniques with other crops also. For example, start planting lettuce in the spring, followed by bush beans in the summer, and finish it with lettuce again in the fall.
How To Grow Lettuce Seedlings: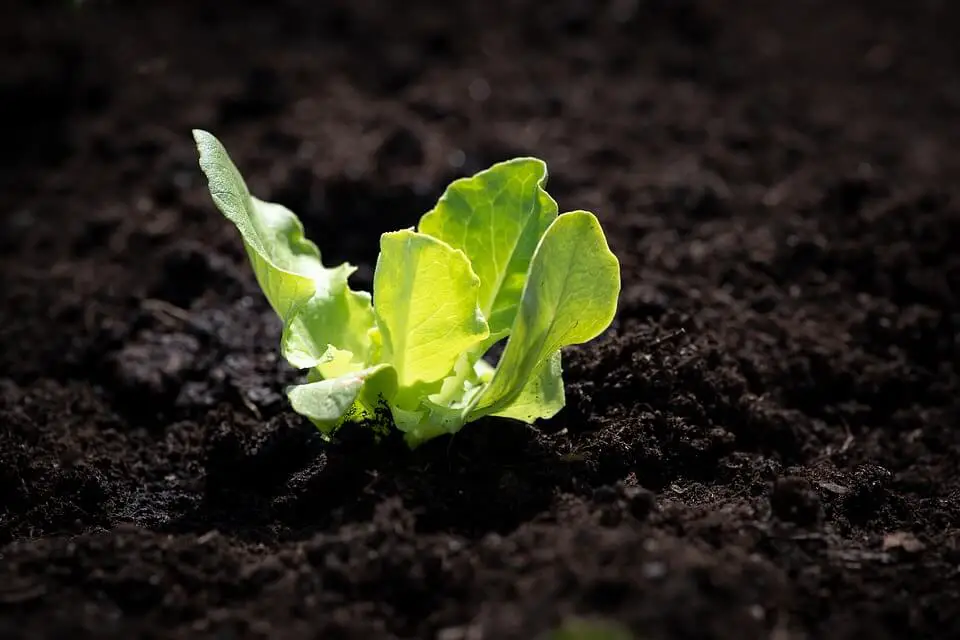 Alternatively, you can also grow the lettuce seedling first and then plant them in the garden.
Fill the seedling trays with a seed starter growing medium. The recipe for this is, to add 60% coco coir and 40% good quality compost.
Next sow the seeds in each hole of the tray. The process will be the same as the earlier one. For fresh new seeds, one seed in each hole is enough, for old seeds sow 2 to 3 seeds in each hole.
After sowing, water the seeds. Make sure the soil is not fully dry or soggy.
Now, Put your seed tray in a place, that gets plenty of direct sunlight, like a south-facing window.
If you don't have that option, you can use artificial lights. LED grow lights like this one on amazon, will also do the work.
How to Fertilize Lettuce Plants:
To make the soil more fertile add compost to the soil before planting. You can also add bone meal, cottonseed meal, etc.
Choose the manure which has nitrogen in high quantity. Leafy greens like lettuce flourish in nitrogen.
A simple trick that will enhance your lettuce yield
How to Water A Lettuce Plant:
Lettuces do not have a deep root system; most of the water it absorbs is from the surface and nearby. So, the key here is to water your lettuce constantly but in a moderate amount.
If your plants don't receive regular rainfall, especially, in the hot summer, watering becomes crucial.
You can also use mulch to keep your soil moist. A thick layer of mulch will save them from weed infestation and also retain the water inside the soil.
Weed Control in Lettuce:
Lettuce seedlings can not compete well with weeds. So you have to take weed control seriously. Use organic weed control methods that we discussed in this article. Be careful otherwise you might injure your roots.
Pest and Diseases of Lettuce Plants:
Normally your lettuce plant can handle a little bit of slug and aphid problems. But if you feel the need to make your plants pest-free use organic pest control techniques.
Here are some of the most common pests of the lettuce plant:
Aphids:
These green or black soft-bodied insects feed on the underside of the leaves. This will result in crinkled and curled leaves.
To control aphids use insecticidal soaps, or a strong water stream to dislodge insects. Add beneficial insects to your garden. They will help to reduce the aphid population.
Slugs:
These soft-bodied or shelled mollusks chew holes in lettuce leaves.
Use control measures such as traps to control slugs.
Flea Beetles:
Small black beetle feeds on seedlings. Adult beetles chew tiny holes in cotyledons and
leaves. Beetles reduce plant stands or may kill your lettuce seedlings.
Use floating row covers to exclude beetles. You can also use beneficial insects to control the beetle population.
When to Harvest Lettuce: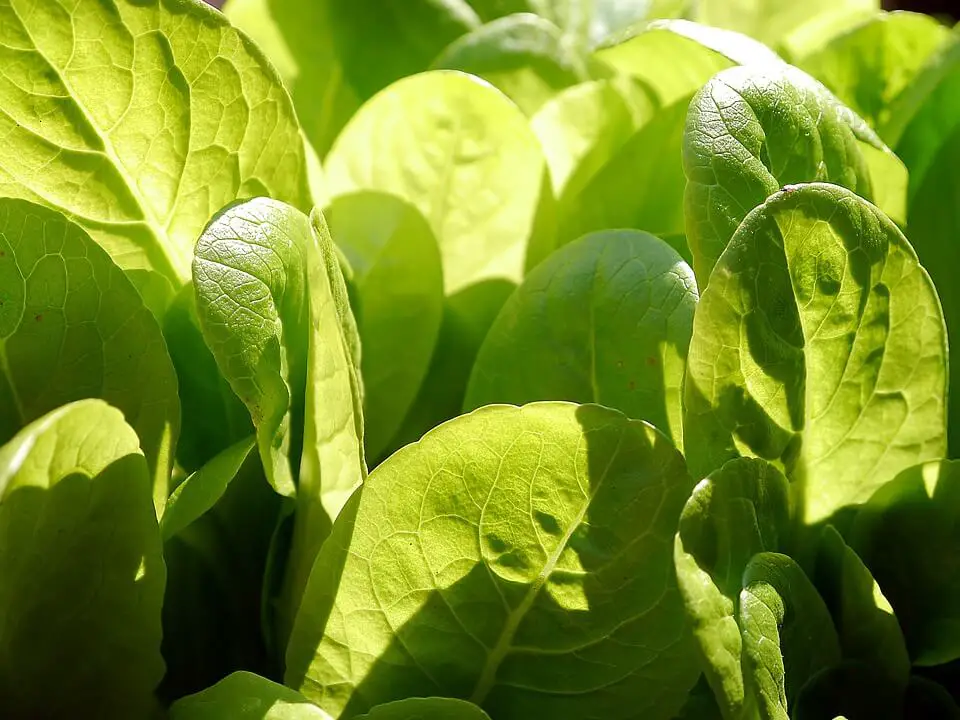 Start harvesting Leaf lettuce once the plants are 5-6 inches tall.
Harvest Butterhead lettuce when the leaves start to form a loosehead. Whereas for Romaine lettuce, wait till the leaves become large enough to overlap and form a fairly tight head. This usually happens once the plant reaches a height of 6-8 inches.
Harvest Crisphead lettuce when the leaves overlap to form the head. As the name suggests the lettuce head will be firm and compact.
The best time to harvest lettuces is in the morning; at this time lettuce will be the crispiest.
Harvest with a knife. If the variety forms heads; cut it right below the head and separate it from the stem. If it's not, harvest the leaves from the outer side of the plant and leave the central core intact. This way, you will have a continuous supply of lettuce.
You can harvest both the older or matured, and the younger or tender leaves. Older, outer leaves are high in calcium. The immature tender leaves taste best with the salads.
Nutritional Value of Lettuce:
Lettuce has good nutrition value and is very beneficial for your health. Green leaf lettuce is a good source of vitamins A, C, K, and folate. It also has manganese and certain phytonutrients.
Lettuce is a popular ingredient in salad, worldwide. Before consuming lettuce rinse it in clean cold water.
Don't cut lettuce leaves with knives it will make the edges turn brown. Instead, tear the leaves into pieces with your hands.
Conclusion:
In conclusion, growing lettuce at home is easy and can be a fun activity for the whole family. Lettuce is a great vegetable to grow because it is relatively low maintenance and can be harvested relatively quickly.
By following these simple steps, you can be on your way to enjoying fresh lettuce right from your own garden.
I hope this post was helpful to you. You can find more posts on growing lettuce here.
Don't forget to share this post with others who might find this information helpful.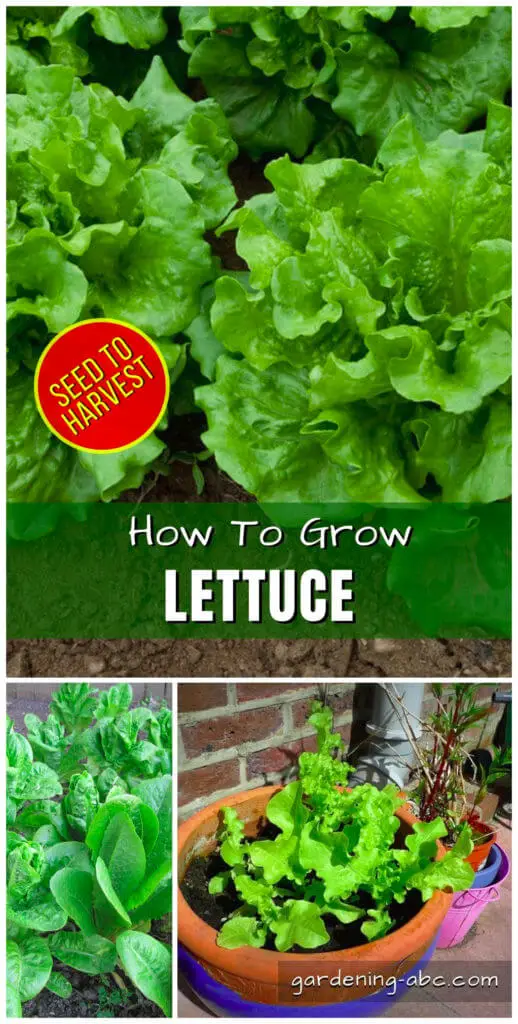 Amazon and the Amazon logo are trademarks of Amazon.com, Inc, or its affiliates.