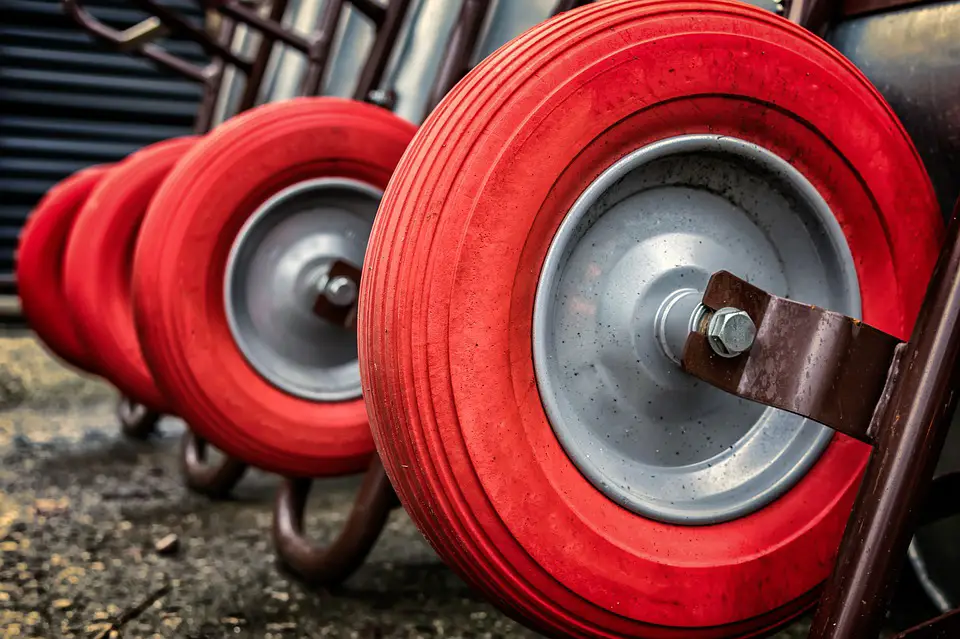 We use affiliate links to run our site. When you buy through links on our site, we may earn an affiliate commission, without any added cost to you. Learn more
If you are a gardener you might be using or thinking about using a wheelbarrow. A wheelbarrow is one of the few essential tools that a gardener needs every day. For moving materials and supplies from one place to another they are very useful.
If you have just started growing plants you may not need it initially but for any professional gardener or any person who is more than a beginner, wheelbarrows are invaluable.
Not all wheelbarrows are made equal. When choosing any wheelbarrow one of the questions that pop up is whether should I go for a one-wheeled wheelbarrow or should I go for the two-wheeled one. This post tries to answer that question.
Both one-wheeler and two-wheeler wheelbarrows have their advantages and disadvantages. So you can't just say one is better than the other without considering the use. Which one is best for you depends a lot on your needs.
Two Wheel Wheelbarrow:
Two-wheel wheelbarrows are sturdier and well-balanced. If you are planning to use wheelbarrows for moving heavyweight like concrete, then a two-wheeler does a better job than a one-wheeler wheelbarrow. You might also consider a four-wheeler wheelbarrow for this.
Because of the extra wheel, a two-wheel wheelbarrow is also more stable than a one-wheel wheelbarrow. It won't need your constant attention for maintaining a proper position while you fill up the loads.

The main difficulty with using a two-wheel wheelbarrow is its lack of maneuverability. They are not very useful in taking sharp turns.
That would not be a major problem if you are mostly moving straight but if the area is small it becomes very tricky (consider the heavy load that you have put in) to use this type of wheelbarrow. Also if you live in hill areas a two-wheeler wheelbarrow can be problematic to use.
Some Best Two-wheel Wheelbarrows Available in The Market: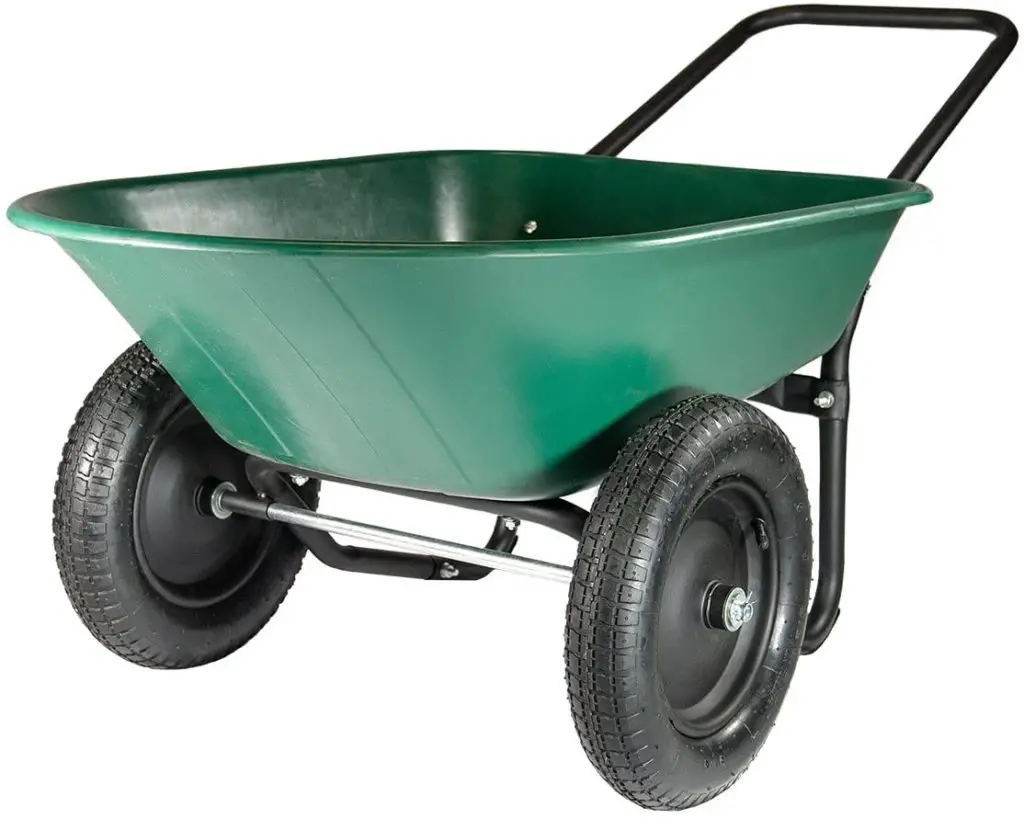 Made up of durable plastic
Loop handle
Can carry up to 300 Ib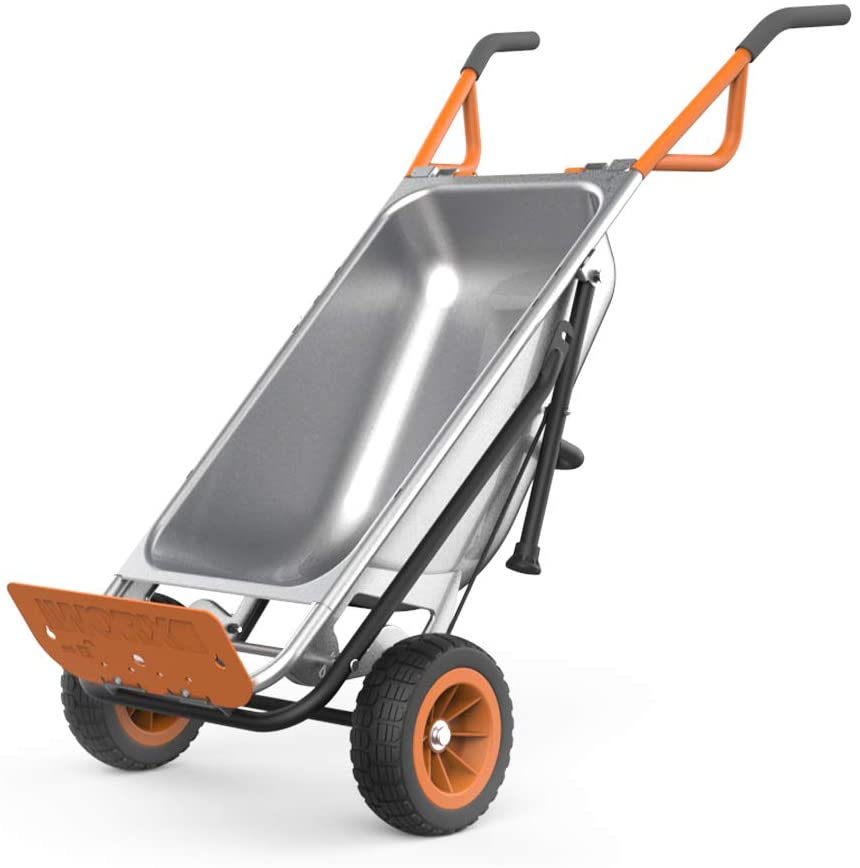 Flat-free tires
Easy to organize you can hang it on the wall after use.
Multipurpose tool.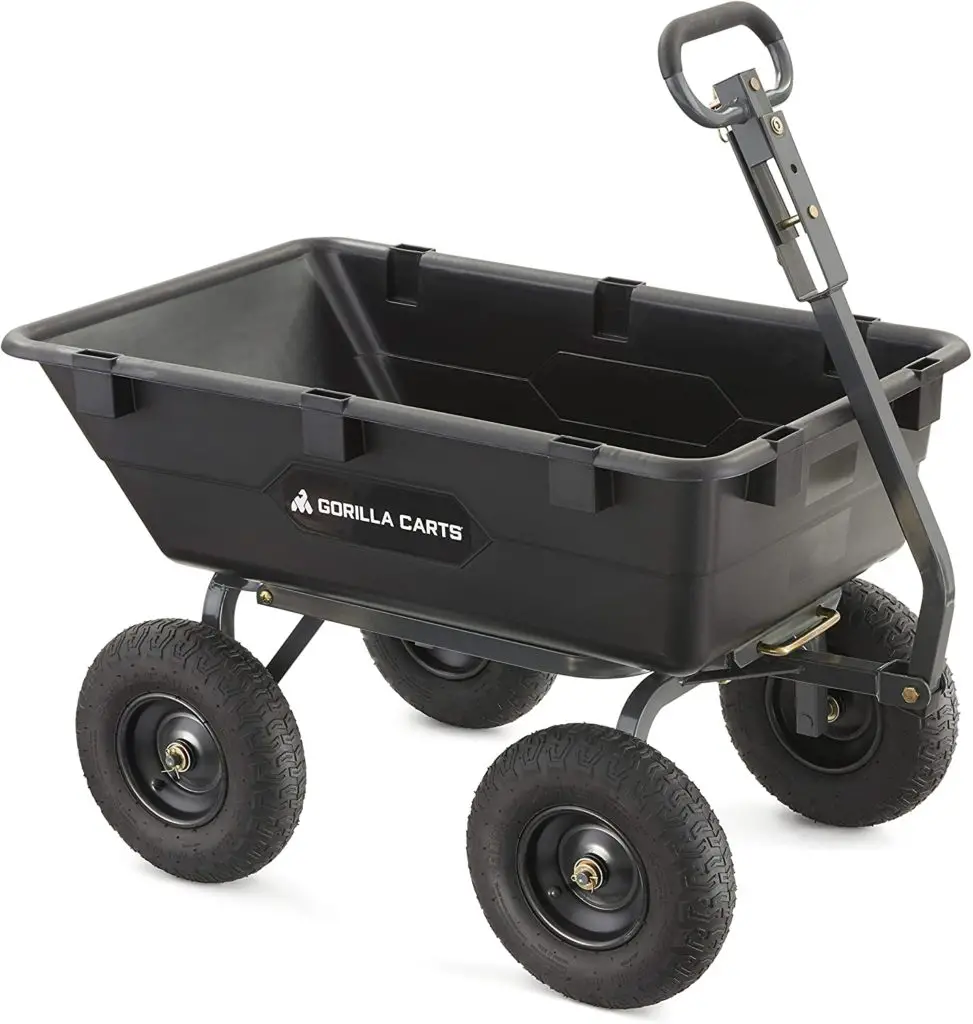 4-wheel wheelbarrow.
2-in-1 heavy-duty convertible handle.
Pulls up to 1,200 pounds.
quick-release dumping
One Wheel WheelBarrow:
A one-wheel wheelbarrow on the other hand is very versatile. That tripod design makes the wheelbarrow very easy to maneuver and also dumps the load. They are particularly useful in smaller areas where you might have to take pretty sharp turns to move from one place to another.
The main disadvantage with a one-wheel wheelbarrow is that the same structure that gives you the advantage of maneuverability restricts you in load carrying capacity (if you compare it with a two-wheel or four-wheel wheelbarrow).
They rely on you to give balance and stability. But if you are planning to carry smaller loads this wheelbarrow will be perfect for you.
Some Popular One Wheel Wheelbarrows: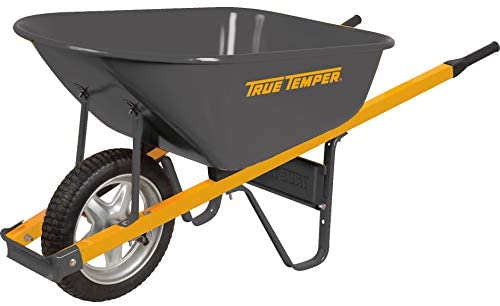 single wheel.
flat free tire.
Sturdy.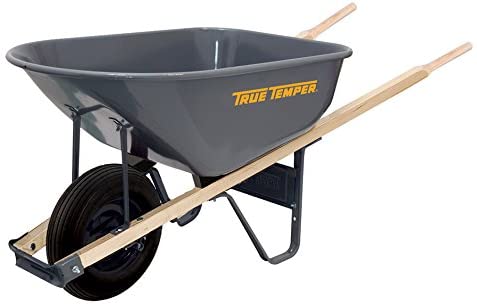 Hardwood handle.
6 cubic foot capacity.
Tubed tire.
One Wheel Wheelbarrow Vs Two Wheel Wheelbarrow in A Nutshell:
| | |
| --- | --- |
| One Wheel Wheelbarrow | Two Wheel Wheelbarrow |
| Have only one wheel. | Have two wheels |
| Relatively less sturdy. | Sturdier than one-wheel wheelbarrows |
| Easy to move and can take sharp turns. | Not very useful in taking sharp turns |
| Ideal for small places and lesser weight. | Ideal for heavy work. |
Conclusion:
So as you can see there is no definite answer as to which one is better for you. if you are looking for heavy load carrying capacity and a sturdy wheelbarrow go for the two-wheeled ones.
On the other hand, if you want to use it for medium load and want easy maneuverability go for the one-wheeled wheelbarrows.
If you like the post Don't Forget to PIN IT.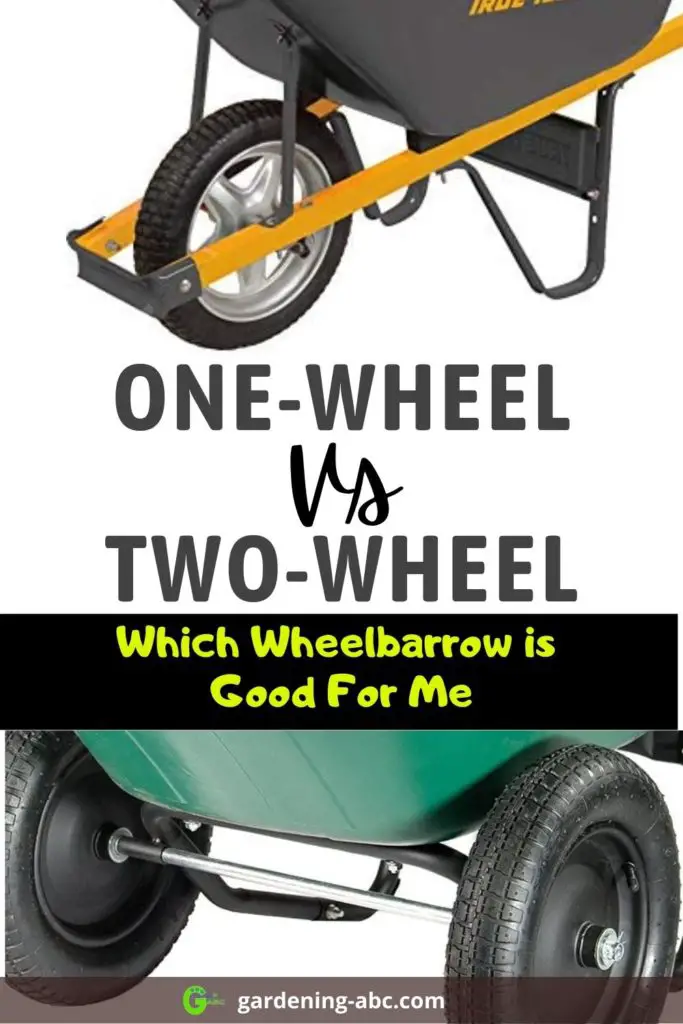 Amazon and the Amazon logo are trademarks of Amazon.com, Inc, or its affiliates.